A picture is worth a thousand words, they say, and the right pictures can also be worth thousands of dollars when part of a garden crowdfunding page. Great photos don't only attract attention, they can also create empathy and inspire someone to want to get involved in a garden project either as a volunteer or donor.
In this how-to post, we're offering some general info about garden photography while highlighting effective photos from some of our past grantees. We've tried to identify ten of the most common types of photos used by our crowdfunding participants. If you're responsible for choosing the photos for your garden project's fundraising efforts, try to include at least three different types.
1. The "Family Portrait"
This shot works well because everyone is in it nice and tight and they've made good use of the garden's layout and structures as a setting. Children are seated and standing on cinder blocks while the adults are standing in the garden path. The photo captures the diversity of the garden in terms of what's growing and who's growing it. People are smiling in a natural way, well most people at least! The lighting is perfect with bright, saturated colors and no one having to squint to keep the sun out of their eyes. Lighting is one of the most important things to get right in garden photography. Contrary to what you might think, the best weather for taking garden pictures is an overcast day. 
2. The "Garden in Action" Photo
You should want your viewer to understand what working in a school or community garden looks like, so show them! This photo clearly shows that gardening strengthens relationships. The two girls on the left watering the plants together and the girl on the right extending her arm around her friend—amazing details!
3. The "Close-Up"
Your goal for a close-up should be to create some empathy between your future viewers and your subject. Therefore, you should make sure the face or faces are the focus of the photo. This picture is particularly good because the children are literally enveloped in the garden.
4. The "Fruits of your Labor" Photo
The main difference between food gardens and other types of gardens is the food so you've got to show off what you're growing! Two important things to keep in mind when taking a produce shot are lighting and composition. Make sure your produce is well lit and arranged in some loose order. What really makes this photo stand out is the inclusion of the human element. Hands can tell stories.
5. Make our Mouths Water
We all love eating cherry tomatoes straight from the vine, but there are many other ways to savor the fruits of your labor. If someone in your gardening group is cooking up something finger-licking good with your produce, let the viewers see the finished product being enjoyed by members of the community. This is particularly important for garden projects like homeless shelter gardens or orphanage gardens that are feeding people in need. 
6. The "Wide-Angle" View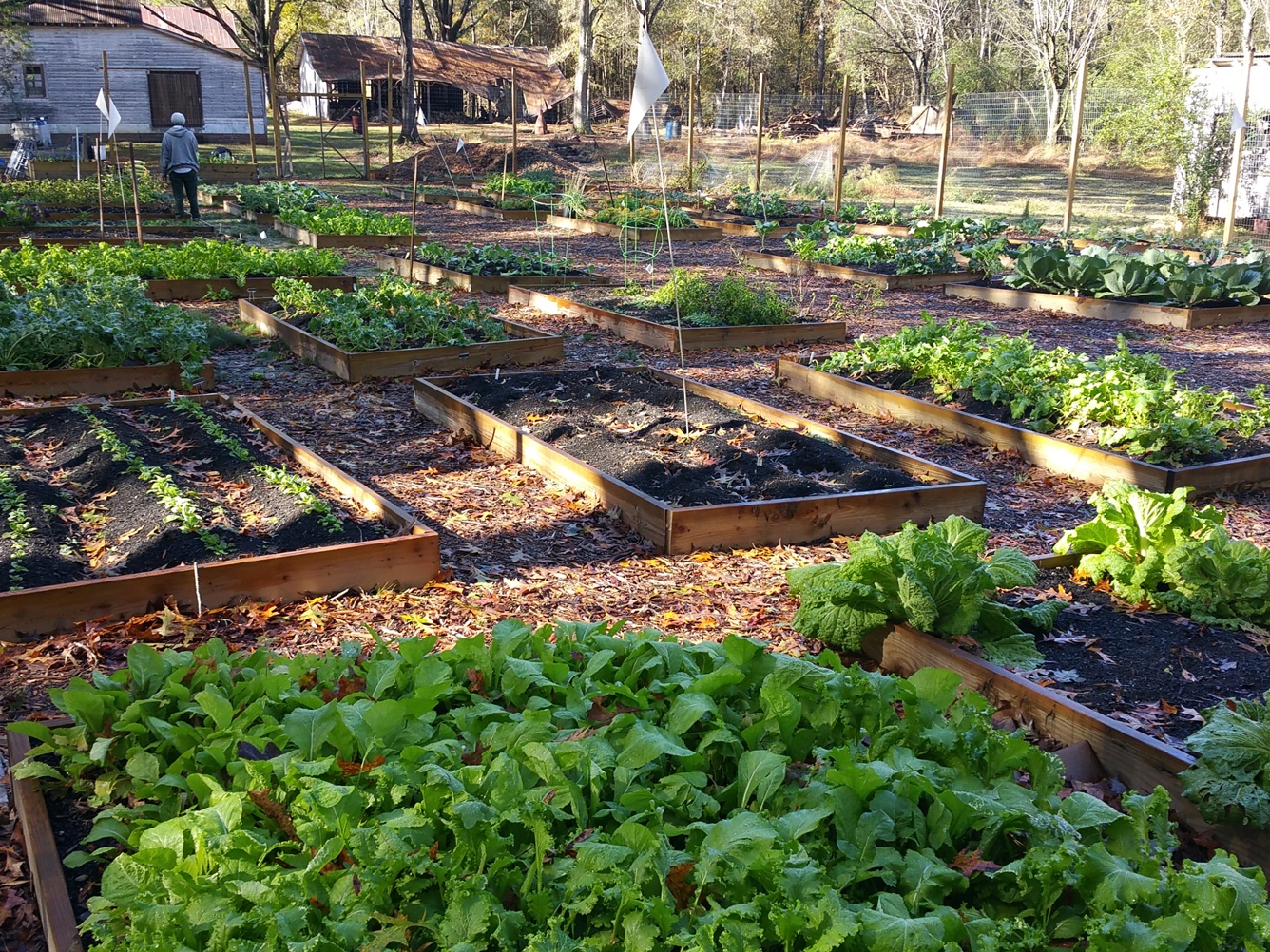 Let's see what you've got. Given the size and arrangement of some community gardens it can be difficult to get a shot of the whole thing, but do what you can to show your work in its entirety. This lets your viewer get a better understanding of the scale you are working on.
7. The Birdseye View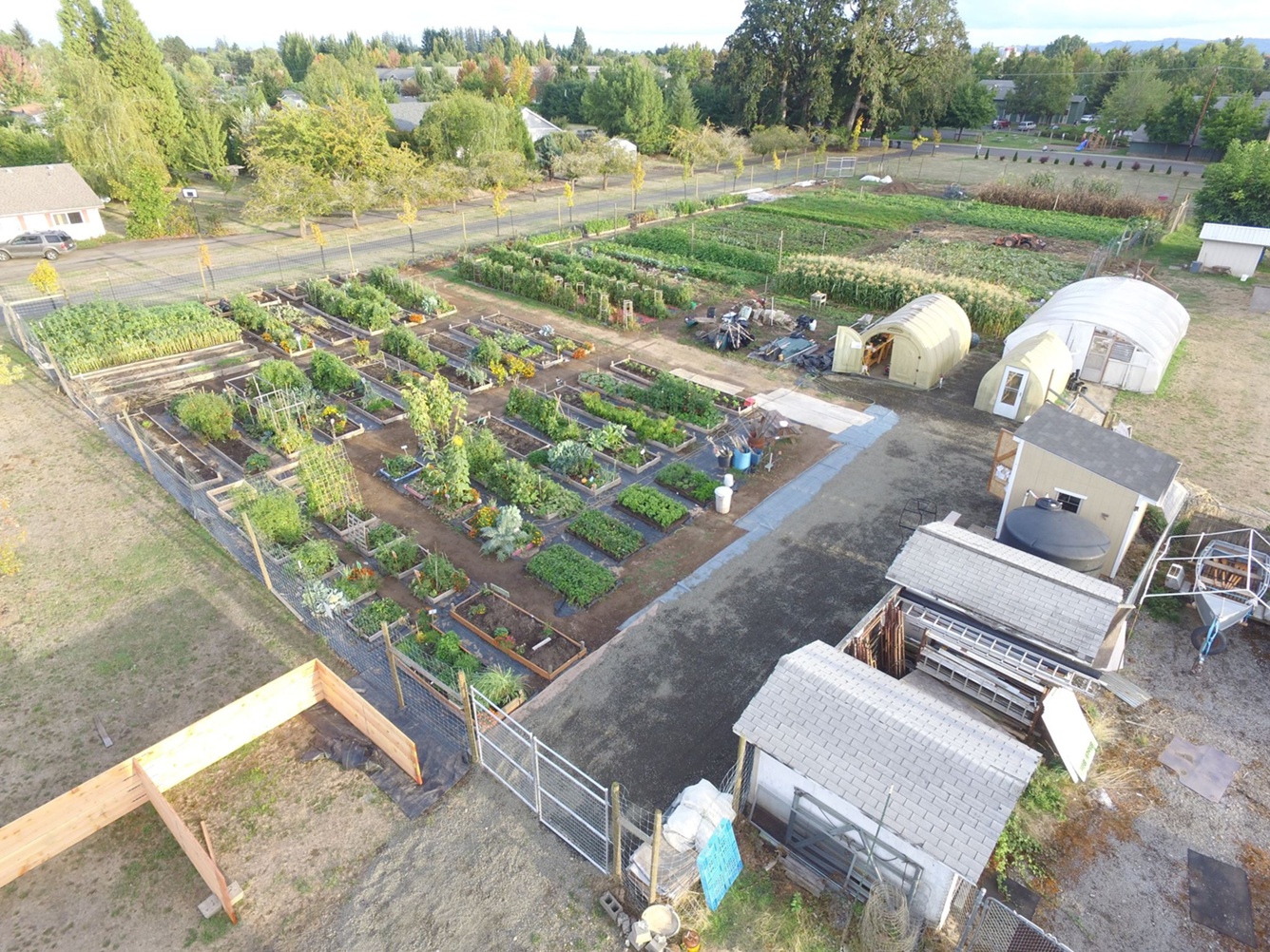 Like the "wide-angle" shot, the birdseye view allows a garden to show the full scope of its work but from a unique vantage point.  Aerial photography used to be rare and expensive, but that's changing fast as drones become more common and affordable. If you have a lot of community involvement in your garden, there's a good chance that there's someone who can do this for you or, if not, knows someone who can.
8. The Planting
It's hard to imagine a more hopeful and symbolic act than the planting of a seed especially when it's in the hand of a child. A seed is so tiny so it's easy to underestimate their potential for growth. By capturing this simple act in a photo you help communicate your garden project's own growth potential which is an important message for a crowdfunding campaign.
9. The Harvest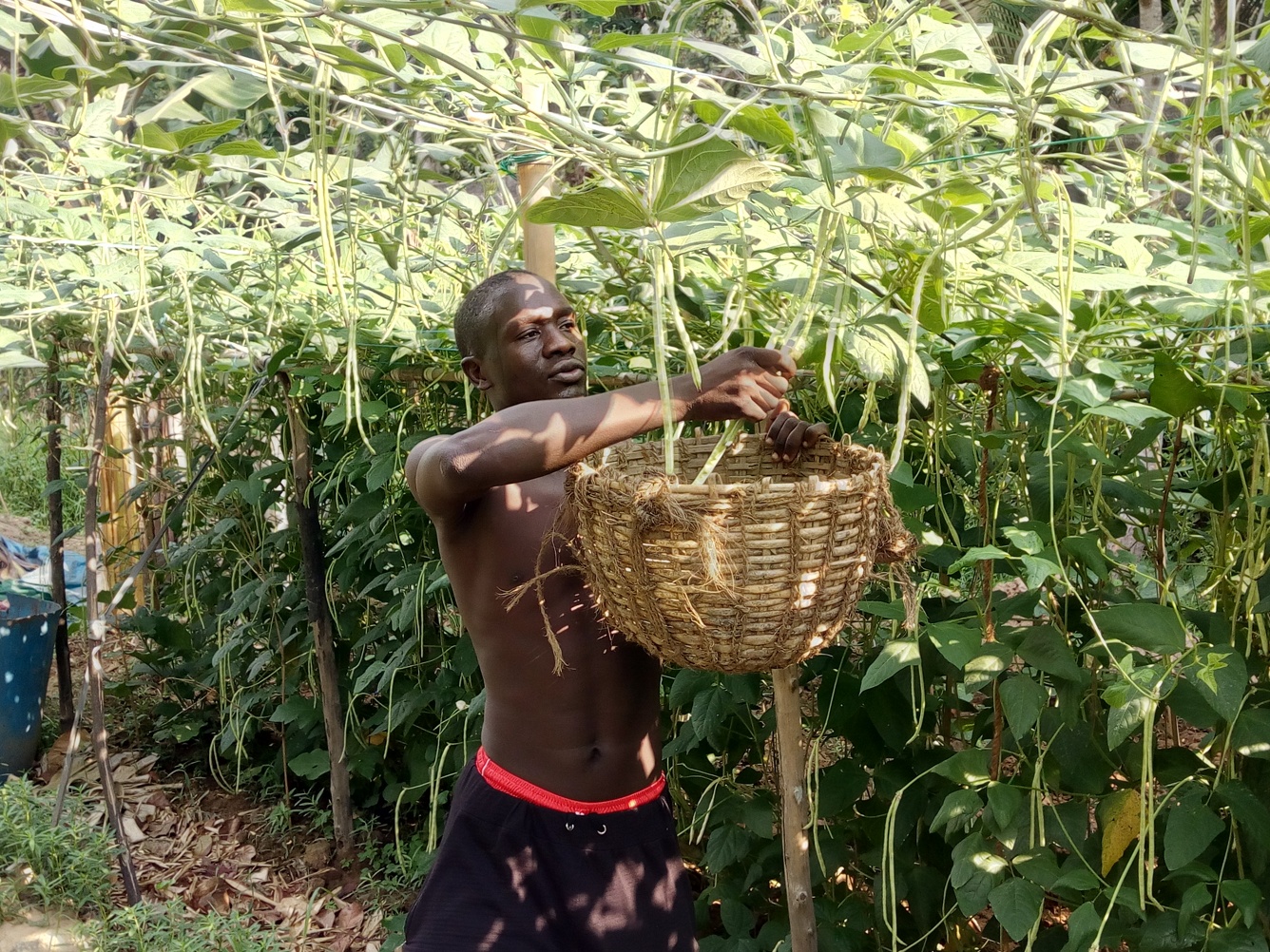 Harvesting food from your garden is such a satisfying moment. Your supporters would love to be a part of that moment. This photo sticks out to me because of how calm and peaceful the young man looks as he harvests. It's also an intriguing shot from a horticultural perspective. What variety of beans is he harvesting? How was that overhead trellis set up? Inquiring minds want to know!
10. The "Moment"
A great candid photo captures a moment that won't ever come around again. Look for a moment. I can't tell you what that moment will look like, but you'll know when you see it! To be ready for it, make sure that you have your smartphone or camera with you when you're working in your garden.