We, gardeners, work hard for our summer tomatoes by planting them, providing them with support and all the water and nutrition they require. We can recoup our investment of time and effort by making sure that we have a number of tried and true ways of preparing and enjoying our tomatoes when we start to harvest them hand over fist. These 8 great tomato recipes that will inspire you to make the most of the tomatoes that grace our gardens and favorite farmers' market stalls this summer.
Shrimp Scampi With Tomatoes and Corn
When it comes to flavor combinations, shrimp harmonizes beautifully with garlic, butter, and lemon. Similarly, tomatoes and corn create a delightful pairing. By bringing these ingredients together, you can create a refreshing shrimp scampi that embodies the essence of summer, all in a single skillet. With the aid of a searing hot pan, the tomatoes develop a blistered texture, while the corn caramelizes, before being enveloped in a luscious garlic-lemon butter sauce. This dish is a complete meal on its own, but if you desire to accompany it with pasta or bread, they would make delightful additions. Get the recipe at NYTimes.com here.
Easy Greek Salad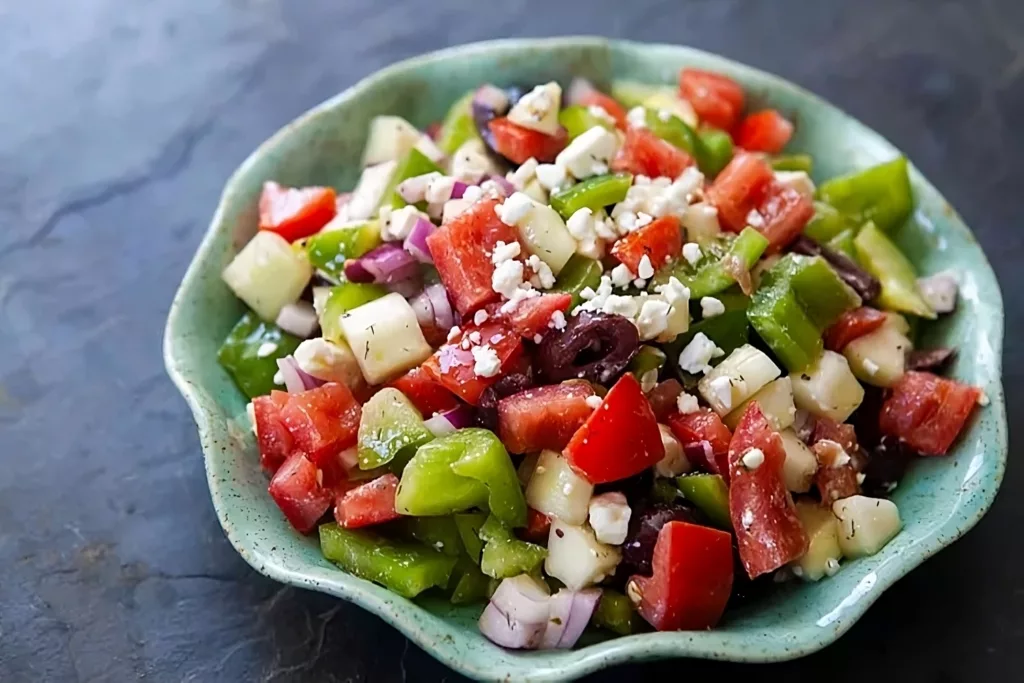 There is an undeniable pleasure in savoring a simple Greek salad crafted from fresh garden-grown ingredients. Each bite tells a story of sun-kissed tomatoes bursting with sweetness, crisp cucumbers offering a refreshing crunch, and vibrant bell peppers adding a burst of color. The earthy tang of olives and the creamy feta cheese offer your taste buds a cheap, vicarious trip to the Mediterranean. A drizzle of extra-virgin olive oil and a sprinkle of fragrant oregano tie everything together, creating a symphony of flavors that celebrates the essence of simplicity and the bountiful joys of nature's bounty. Get the recipe at SimplyRecipes.com here.
Pasta with Tomatoes, Basil and Brie
This recipe is a perfect summer dish that combines ease and flavor. Using fresh tomatoes, basil, and creamy brie cheese, this no-cook sauce is simply mixed with the hot pasta of your choosing. It's an effortless meal that doesn't compromise on taste. Ideal for those days when you want a quick, refreshing, and satisfying dish without spending much time in the kitchen. Get the recipe at RecipeGirl.com.
Authentic Andalusian Gazpacho
A quintessential Spanish delight, Gazpacho is a cold soup that's not only refreshing but also brimming with vibrant flavors. Made with ripe tomatoes, green peppers, cucumber, onion, garlic, olive oil, and vinegar, this dish is a healthful blend of raw vegetables. Perfect for hot days, Gazpacho can be served in a glass or adorned with toppings in a bowl. In just 30 minutes, you can whip up this invigorating classic that promises to transport your senses to the sun-kissed lands of Andalusia. Get the recipe at SpanishSabores.com here.
Roasted Fish With Cherry Tomatoes
This simple recipe has earned a spot in our monthly cooking rotation. We embellish and tweak it depending on our tastes and the availability of other compatible vegetables such as bell peppers and zucchini. Since the fish only needs about 15 minutes to cook, you want to make sure to have precooked whatever vegetables you're using to insure that the last 15 minutes of cooking time will be enough to get them over the finish line. For a Greek twist on this recipe, try adding cubes of feta cheese and chopped oregano. Get the recipe at NYTimes.com.
Belgian-Style Stuffed Tomatoes with Shrimp
While Belgium's cool and damp climate is not what sun-loving crops prefer, the country still manages to grow a lot of tasty tomatoes during the summer months and year-round in greenhouses. One of the country's most iconic summer dishes is called "tomates aux crevettes" which means tomatoes with shrimp. To make this simple preparation, Belgian home cooks and chefs hollow out fresh tomatoes and fill them with cooked, cooled shrimp in a mayonnaise sauce. The Belgian use tiny, delicate shrimp from the North Sea, but any small shrimp will work. Serve them as an appetizer or add a portion of fries on the side to make it into a satisfying meal. Get the recipe at LeeksandHighHeels.com.
Tomato Salad with Chick Peas and Onions
During the dog days of summer, one of the last things any cook wants to do is to heat up her or his house even more by turning on the oven. Salads made with fresh, raw vegetables offer a refreshing break from the heat. What they don't always offer is satiety. You can add both sustenance and protein to a tomato salad by adding a can of drained and rinsed chick peas. We always keep a couple of cans of chick peas and beans in our pantry for this purpose. Get the recipe at AllRecipes.com.
Tomato Mayonnaise Sandwich
This last recipe is not a recipe at all, but it may well be my favorite way to enjoy fresh-from-the-vine summer tomatoes. All that is required is slice or two of good bread slathered with mayo, sliced tomatoes and a sprinkling of salt. The better the quality of bread used, the more satisfying the final product will be. At the same time, when tomatoes are at their tasty and juicy best, they have the power to elevate even a lower-quality bread to new heights.
However you decide to enjoy your garden's tomatoes this summer, be sure to share them with a non-gardening friend of family member as they're one of the best recruiting tools we have for growing the next crop of gardeners!